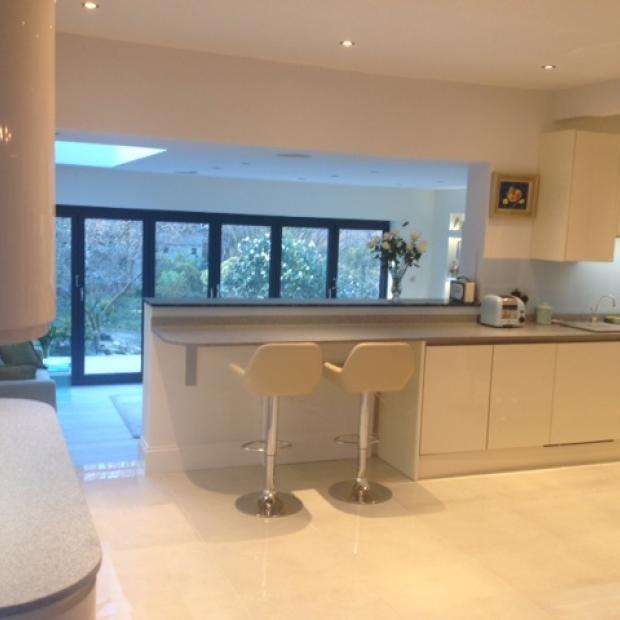 House Extensions
Annex buildings
Garage conversions
Open plan extensions
Glass and oak extensions
Double story extensions - to match existing character/materials
If you need more living space you have two options; you can either go through the expense and stress of moving house, or you can make your home bigger and more tailored to your needs. The latter will obviously cost money, but so does moving house, with costs you will never benefit from. It is generally more cost-effective to extend your home and will provide exactly what you want.
Current trends favour open plan extensions with glass bifolds and/or glass lanterns to give lots of light in new extensions. We have an extensive portfolio of recently completed extensions in this style.
Building stage
The building stage itself can take anything from four weeks, for small, one room extensions, to six months or more, depending on how many rooms and the size of the build. Prior to starting this process, we would give you a program of works.
Jarvis and Tattam are qualified to PROJECT MANAGE (see formal qualifications) so are equipped to run extensions from start to finish independently, with minimal disruption to family life. Jarvis and Tattam will advise on all the build stages, in advance to prepare clients for any disruption.
Jarvis and Tattam are proud to keep excellent relationships throughout the whole build process and can provide multiple references - if required.
Related Gallery